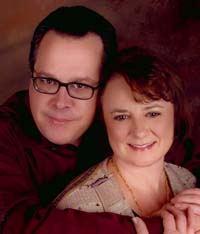 Kathy Svoboda and Shane Hartman met on November 19, 1988 at a wine tasting party thrown by a mutual friend in New Hampshire. Both of them had lost partners about a year before. Shane had lost his fiancé to a graduate program at Yale (he lived in Cambridge, MA and refused to move) and Kathy's first husband passed on. Their friends had conspired to fix them up with other people at the party, but the plans went awry when the two of them decided they liked each other better than the prospective partners their friends had selected. Shortly after meeting, Kathy and Shane vacationed in Jamaica and they have been together ever since. They share interests in scuba diving, cats and relaxing at their second home on Possum Kingdom Lake in Texas.
Shane Hartman was born in Houston, Texas but lived in Dallas until 1981 when he moved to Cambridge, MA to attend school at MIT.
Shane was educated at the Massachusetts Institute of Technology (Course 6 - Computer Science. He worked in the programming technology group on MDL (an interpreted language similar to Lisp) and contributed to Gnu Emacs in his spare time when he wasn't playing Zork. Although he enjoyed working on early multimedia mail protocols designed for the Arpanet with Jon Postel and Dave Lebling, Shane neglected to start an internet company and cash in because his first love was Artificial Intelligence (AI).
Shane served in Cambridge, MA as Vice President of R&D at two startup companies in the field of Artificial Intelligence. At SPR Inc., he designed Checkpoint (now Knowledge Plan) a system for estimating software development cost and estimation based on the domain expertise of Capers Jones.
Shane went on to serve as Chief Architect for Programmability at Lotus Development Corporation, where he led the team responsible for the Integrated Development Environment used to develop scripts in Lotus Notes and other products. Together with Phil Stanhope, Shane redefined the way that Lotus Products used scriptable components and made it possible for Lotus to introduce OLE automation to its products more than a year sooner than planned.
Shane joined Perot Systems in 1996. Initially serving as a senior consultant, Shane was sent to London for a few weeks to consult at Perot Systems' largest client (UBS Warburg). A few weeks turned into more than a year as looming Y2K pressures created numerous challenges for the organizations he managed: Office Automation and the Office of Technical Architecture. Although Shane enjoyed living in Knightsbridge just down the street from Harrod's and its famed food-court, he was glad to return home to Kathy.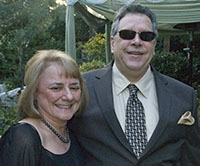 Upon his return, Shane and Kathy moved from Cambridge, MA to Fairview, TX. Shane, a native Texan, promised Kathy that cows would not be a problem and that he would not take up chewing tobacco.
Continuing his work for Perot Systems, Shane served as Co-Director of Global Infrastructure Services, an organization of approximately 400 people responsible for operating shared data centers, network and desktop services. After that he served as Chief Technology Officer and Technical Advisor to Ross Perot Sr.
After leaving Perot Systems, Shane consulted with numerous companies in health care, internet services and other fields. He served as Chief Information Officer for Lifeline Management Group, a health care services company and advisor to the Chief Restructuring Officer Tender Loving Care, one of the largest home health providers in the country.
Shane was a co-founder and partner of Auction Gateway, an eBay drop off store, but it was way too much work (though fun).
Shane served as CIO of Lighting Science Group, a designer of advanced digital lighting solutions, guiding the company's infrastructure from development stage to multi-location, multi-national over the course of 4 years.
Currently Shane consults for several Dallas area companies in the areas of infrastructure systems, web presence, business continuity and scalability.
Kathy Svoboda was born in North Plate, Nebraska. She lived in Hershey, Nebraska (population 360, if every living being was counted) throughout her childhood. She moved to Omaha, Nebraska to attend the University of Nebraska at both the undergraduate Omaha campus and Medical Center. While living in Omaha, she married John J. Svoboda and became the stepmother to his six children while finishing graduate school. John was a commercial artist and writer. Kathy finished a Ph.D. in Anatomy (K. Sue O'Shea was her mentor) and they moved to Boston in 1982 so that Kathy could pursue her career as a postdoctoral fellow at Harvard Medical School.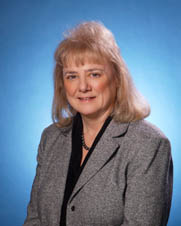 Needless to say, Boston was a completely new environment for Kathy, John and his sons, Pat and Mike. Kathy studied with Elizabeth D. Hay and began her work on the embryonic corneal epithelium. After completing her postdoctoral fellowship, Kathy was appointed to a lectureship at Harvard while she looked for her first real job. Dr. Alan Peters, the chairman of Anatomy at Boston University School of Medicine hired Kathy as an assistant professor. She thrived in the BUSM environment and was promoted to Associate Professor and obtained an adjunct appointment in the Ophthalmology Department. During this time, John died of a sudden cardiac arrest, and Kathy met Shane as described above.
Kathy Svoboda and Shane Hartman became partners and adopted their first kitten, Princess in 1990 who quickly became attached to Shane's older cat, Nugget. Princess is a patched tabby with white Maine Coon and when she was 2 years old, they adopted Worf, a brown classic tabby Maine Coon. A few years later, Princess had her first kittens, Alexa and Twerp. She had two more kittens about 6 months later, Gowron and Pumpkin. Kathy and Shane kept Gowron and gave the other kittens to dear friends. Gowron was bred to a beautiful Maine Coon, Copper. They had three kittens, Mo, Scarpetta and Larry.
In 1997, Shane was transferred to Plano, TX while Kathy started job hunting in the Dallas area. She was offered a position at Baylor College of Dentistry as an Associate Professor in 1998. Two years later she was promoted to Full Professor with tenure. She also has an adjunct professorship in the Ophthalmology Department at UT-Southwestern.
Throughout her career, Kathy has mentored many students and lab assistants that have continued with their careers. Most of her co-authors on scientific papers are these individuals who worked on various projects while completing course requirements for M.S. and Ph.D. degrees.